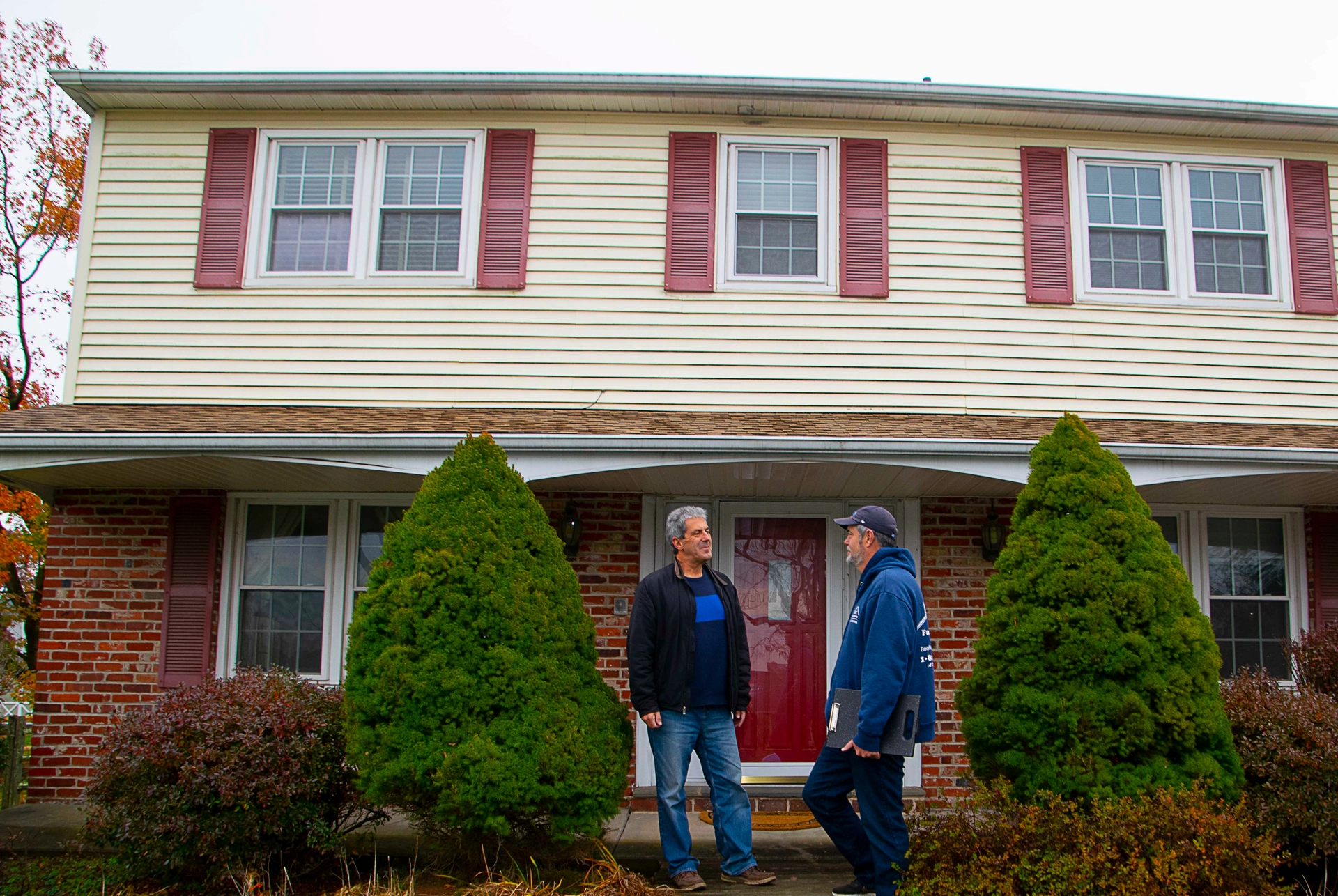 Only Hire Professionals for Your Roof Repair
C&C is a roofing company that helps homeowners with roof repairs. In addition to roof repair, this company also offers roof installation, siding, and gutter services. C&C is a family-owned roofers company serving Bucks County. The company has been in operation for over 25 years, and it has dedicated itself to offering fast and quality services. Our reputation has grown exponentially, and we can proudly identify thousands of customers who have been satisfied with our services. We can proudly say that we are the top roofing company serving Bucks County and the surrounding areas.
Our company has highly specialized staff that would give you the best roof repair requirements. We have been in the industry for decades, and our teams are licensed professionals. They have the skills and the necessary work ethics to ensure that your roofing needs are fully taken care of within the shortest time possible. When a roof gets damaged, several problems will come along with it. With just one rainstorm, your leaking roof will let water into your home's foundation resulting in molds' build-up and other challenges that will cost you a fortune to solve. This is why it's essential to contact C&C roofers to serve you within Bucks County.
Hiring C&C to repair your damaged roof is the best way of ensuring that you curb any future problems that may result from the damaged roof. The following are some of the tips that will show you that your roof is damaged:
Accumulation of water on the roof
Presence of stains of water inside the house, particularly around the ceiling
Warped or buckled membrane of the roof
Damaged Flashing or even it rusts
Cracks in the house
C&C is the best and most trustworthy roofing company serving Bucks County. Our team is always on the job until you get satisfied with their service. In an event where more time is needed to repair the roof, we always put temporary measures to ensure no water leakage in the meantime. Our roof repair services include:
Leaking Roofs
Leaking Pipe Collars
Leaking Flashings
Leaking Chimneys
Loose & Damage Shingles
Loose & Damage Fascia
Rotting Wood & Plywood
You can save a fortune by merely alerting us whenever you detect damage on your roof. It would help if you did not look further than the C&C Family roofing company. Sometimes there may be a false alarm. In such cases, we will assess your roof, and if we do not find any damage, we will advise you on how to prevent it from being damaged. If you notice any problem in and around your roof, you can count on us to correctly diagnose and resolve it. Don't let a damaged roof interfere with your comfort; contact roofing company serving Bucks County.