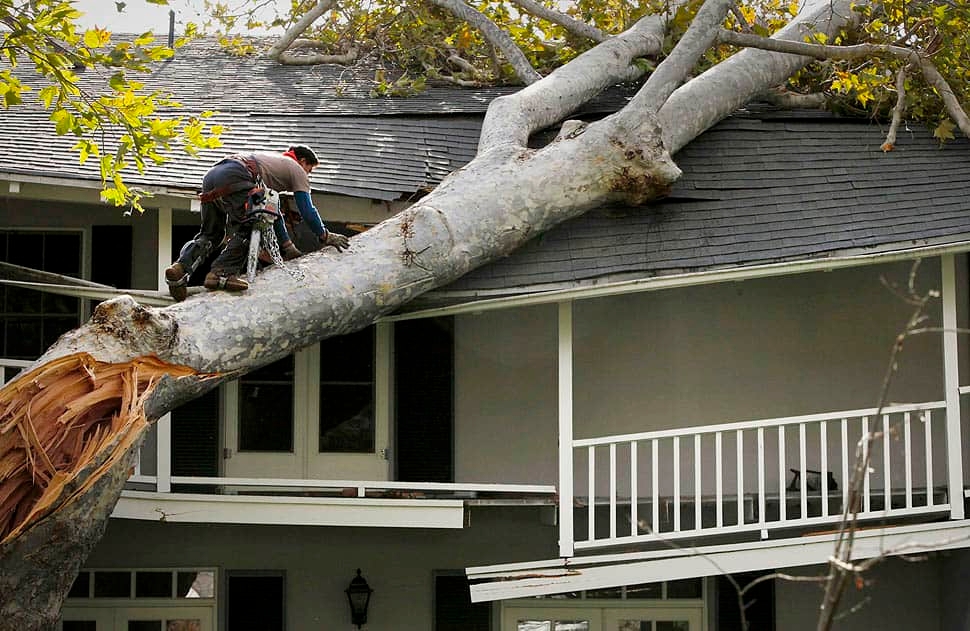 What to Do If a Summer Storm Damages Your Roof
Emergency Roof Repair in Pennsylvania
Summer storms, with their heavy rains, strong winds, and occasional hail, can wreak havoc on your roof. It's essential to know how to act promptly if your roof is damaged to prevent further damage and costly repairs. At C&C Family Roofing, we understand the urgency of this situation and are here to guide you on what to do if a summer storm damages your roof.
Assess the Damage
The first step after a storm is to assess the damage. This initial evaluation will provide necessary information for insurance purposes and help roofing professionals like us understand the extent of the damage. However, prioritizing safety is crucial. If the storm has just passed, there may be loose shingles, broken branches, or other debris that can cause injury. Always wait until conditions are safe before conducting any assessment.
Document the Damage
Once it's safe, document the damage. This includes taking photographs of all affected areas and noting any leaks or water damage inside your home. Be as thorough as possible, documenting everything from missing shingles to dented gutters. This record will be crucial when filing an insurance claim.
Contact Your Insurance Company
Next, report the damage to your homeowner's insurance company. Provide them with the documentation you've collected, and be prepared to fill out necessary claim forms. It's essential to report the damage promptly, as some insurance policies have deadlines for filing storm-related claims.
Reach Out to a Professional Roofing Company
After contacting your insurance company, get in touch with C&C Family Roofing for emergency roof repair in Pennsylvania. We will provide an in-depth inspection, assess the damage, and recommend the best course of action. Whether your roof requires minor repairs or a complete replacement, we have the skills, experience, and expertise to restore your roof to its optimal condition.
Mitigate Further Damage
While waiting for repair or replacement, take steps to prevent further damage. This can include covering damaged areas with a tarp to prevent water from entering your home or removing loose debris from the roof to prevent additional damage. Again, safety is paramount. If you're unsure about how to do these safely, wait for professional help.
Trust C&C Family Roofing for Storm Damage Repairs
At C&C Family Roofing, we understand how stressful it can be to deal with storm-damaged roofs. Our team is dedicated to making the repair or replacement process as smooth and straightforward as possible. We work hand-in-hand with homeowners and insurance companies to ensure the best results, keeping communication open and transparent throughout the process.
Contact Us For Emergency Roof Repair in Pennsylvania Today!
While summer storms can inflict serious damage on your roof, knowing what steps to take can help prevent further damage and restore your home quickly.. And remember, if a summer storm damages your roof, C&C Family Roofing is here to help, offering prompt, professional service to restore your roof and protect your home. Contact us today to learn more about our roofing services or get your estimate!