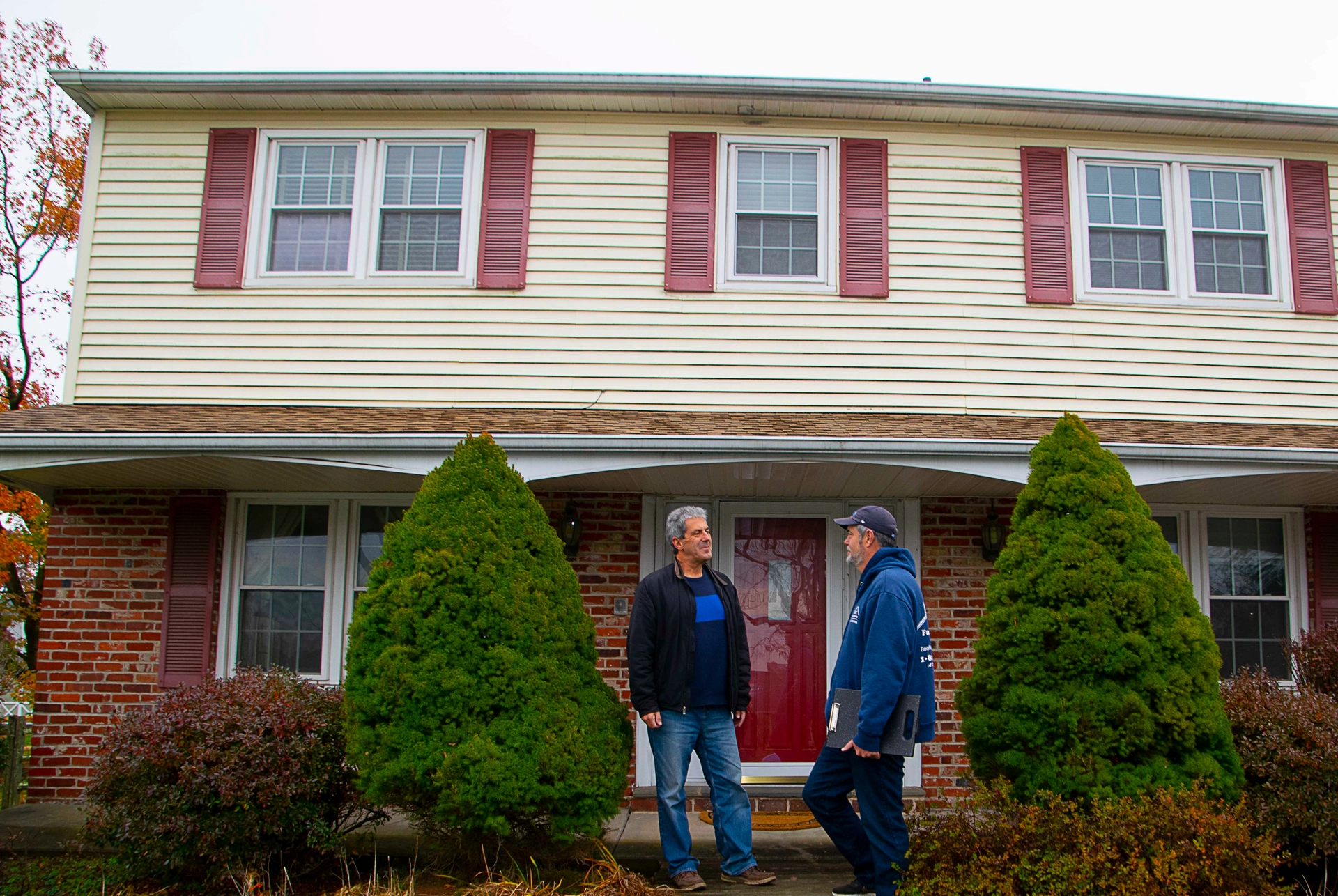 Working With the Top Roofers in the Area
It can be a hassle to have problems that involve your roofing system. A dependable roofing system can feel like a luxury, after all. It can safeguard your interior space from the weather, animals and all sorts of unpredictable situations and factors. If you're stressed out by the current state of your roofing system for any reason, then you need to seek professional assistance, period. C&C Family Roofing is a full-service company that offers all kinds of roofing specialties to customers. Our contractors eagerly replace and fix roofing systems. If you're searching for the top roofers in the area who offer home and commercial assistance, then we're right here for you.
Should You Call the Top Roofers in the Area for Repair Service?
If you own a roofing system that's been around for roughly three decades, then you should ponder possibly replacing it in full. If you have a roofing system that's a lot younger than that, then repair service may be all that you need. You should take note of things that can denote a problem with your roofing system. If your roof has any drooping sections at all, then it may have some kind of problem. If you have a roof that leaks water without pause, then it may have some kind of issue as well. Other things to be on the lookout for are lost shingles, splitting shingles, strangely moist shingles, moss development, mold development, interior wall staining and bizarre amounts of daylight inside of your attic. If you have an attic that's overly bright due to the presence of lighting from outside, then you may need repair work from professionals. If you have noticeable and unpleasant stains all over the walls and ceilings of your living space, then repair work may be the way to go for you, too.
What makes our company so remarkable? Our roofers, first and foremost, are consummate professionals. They're extensively trained. They have lots of roofing service experience. They also use roofing equipment pieces that are contemporary and advanced. Their roofing repair techniques are just as innovative and dependable, as well. If you want to revel in all of the most exciting and thrilling roof repair practices out there, then you need to turn to our painstaking team members.
Call C&C Family Roofing
C&C Family Roofing has contractors who aid customers with roofing systems, gutters, windows, siding and more. Our staff members are committed to giving our customers unequaled roofing care time and time again. If you're looking for professionals who can fix your roofing system, call us to ask for a complimentary quote. Our firm is headquartered in scenic Willow Grove, Pennsylvania.